Contacting us
You can contact us several ways.
Toll free on 1-800 536-2753
Local call (918) 622-8733
Fax (918) 622-2482
E-mail to info at appletree-inc.com
Visit our store
If you would like to visit or write to us, our address is...
The Apple Tree, Inc
7204 E. 41st Street,
Tulsa, Oklahoma 74145
See a
map
.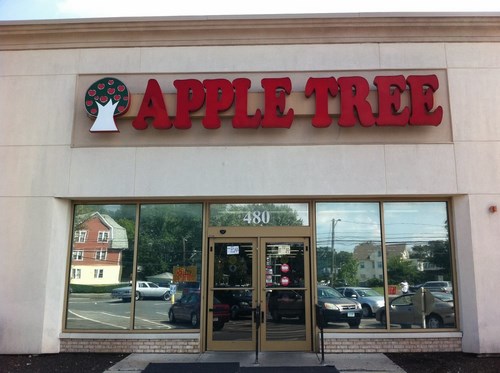 Store hours
Day
Open at
Close at
Monday
10am
5.30pm
Tuesday
10am
5.30pm
Wednesday
10am
5.30pm
Thursday
10am
8.00pm
Friday
10am
5.30pm
Saturday
10am
4pm
Sunday
Closed all day
All times are in CST. The current time is 10:03am CST.




Ordering online
If you would like to browse the products we stock, please see our online store. Our web store is 100% secure, allowing you to order from us safely and with peace of mind.
---

---
The Apple Tree, Inc - 7204 E. 41st Street, Tulsa, Oklahoma 74145
(
Map
)